COMPANY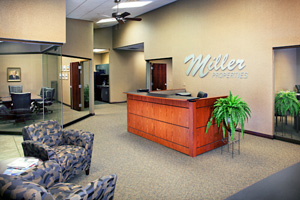 Miller Properties, now spanning three generations, was founded by Ed Miller Sr. in 1939. It is a family-owned & operated full service real estate firm overseeing all aspects of the industry...from sales & leasing, relocation & expansion, to routine repairs & maintenance. As owners and managers of our properties, we offer you that extra personal touch by being your point of contact for all matters that may arise. Our customers are our number one priority and we offer assistance around the clock, 24 hours per day, 7 days per week.
WE OWN. WE MANAGE. WE CARE
The firm's initial beginnings were in construction and excavation and have since evolved into the real estate industry. Our knowledge and proficiency in these industries has given us the expertise (not only as general contractors, but as brokers, leasing agents, and property managers) to offer our clients a single source solution for their real estate needs.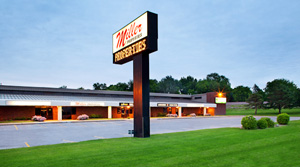 Miller Properties is the developer for the Horizon West Business Park located near 156th & West Center Road. There are sixteen buildings in the business park housing a wide variety of clientele. Horizon West lies near Interstate 80, Oakview Shopping Mall, numerous retail outlets, and mixed-use developments. With Omaha's continual westward expansion, Horizon West is strategically located to serve our tenants' needs.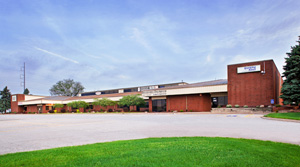 Additionally, Miller Properties offers eight buildings in rapidly expanding Sarpy County. These facilities provide easy access to Interstate 80, Highway 50 and the Gretna area. For those users with industrial/warehouse needs closer to central Omaha, Miller Properties offers several buildings in the Cornhusker Industrial Park Near 84th and F streets. As a more established part of the metro area, rental rates at the Cornhusker Industrial Park are attractive and affordable.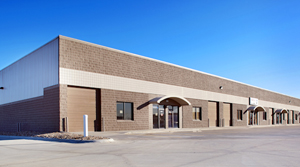 Miller Properties remains a leader in the industry. By focusing on our customers' needs and growing with our city, we are able to accommodate our tenants' ever-changing requirements.
Our goal is simple..."keep our customers happy". Miller Properties has many valued customers who have been tenants for ten, twenty, and even thirty years. There is a reason why many consider Miller Properties the best commercial real estate landlord in Omaha...give us a call and find out why.